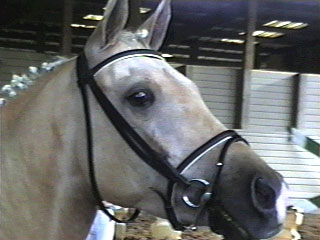 Show Name:: Gold Medal
Barn Name:: "Dale"
Quick Lines:: Strike Gold - Metallic Bar, by Gold Bar
Registry Number:: Pending
Breed:: Thoroughbred
Gender:: Stallion
Color:: Dappled Palomino
Height:: 15.3hh
YOB:: 1997
Stud Fee:: $1500
Disciplines:: Halter, Show Jumping, Dressage, Cross Country
Points:: 1953
Titles Won:: AEL (Always Equine Legend)
Description:: "Dale" is a simply fantastic stallion. He is very gentle despite being a stallion; he loves being with kids and no matter what they do to him, he will remain calm. His racing career wasn't that great, usually resulting in humiliating losses, but with training and time, he has turned into a wonderful dressage mount. Dale is a wonderful shade of palomino, which I am hoping he passes on to some of his foals. While Dale has only been with us for a short while, he has won our hearts the instant we set eyes on him. With his limitless amounts of grace, agility, and speed he will go far in all of his desired careers. Within the year of his purchase, Dale is on his way to achieving the highest title Always Equine has to offer: Always Equine Legend (AEL). We are amazed at the wide variety of disciplines that his is able to compete in, including the highest that Show Jumping offers, advanced Cross Country, and Prix St. George Dressage. Give him six months or so, and Dale will advance to many more disciplines, he just needs the time and energy that is takes to get into these new sports.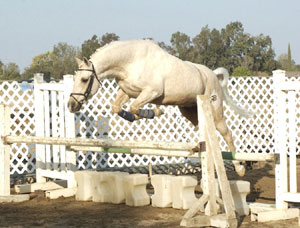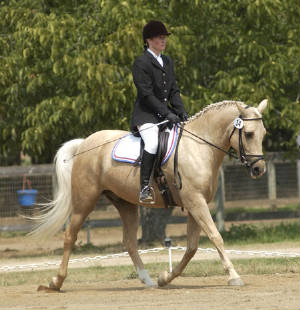 Additional Pictures::
Dressage
Confirmation
In Hand
All pictures of Fantasma's Butterscotch, currently
owned by Bottomley Farm Equestrian Center.